- Catalog (in stock)
- Back-Catalog
- Mail Order
- Online Order
- about Artists
- Sounds
- Workshops
- Instruments
- Projects
- History Face
- ten years 87-97
- Review Face
- Photos - Artists
- our friends
- Albis Face
- Albis - Photos
- Albis Work
- Links

- Home

- Contact

- Profil MySpace
- Profil YouTube
- Overton Network
P & C December 1998
- Face Music / Albi
- last update 03-2016




1. De Arismar a Espirito Santo - Vaneirão - 3:48
2. Tristeza Chamamecera - Chamamé - text: João Sampaio - 4:06
3. Roma - Polca-Paraguaia - 5:12
4. Com Saudade - Vaneirão-Baião - 4:28
5. La Rota del Ninõ - Xote-Fantasia - 5:25
6. Maria Vá - Chamamé * - text & comp. Antonio Tarrago Ros - 4:42
7. Caminhos - Zamba - text: Apparicio Silva Rillo - 3:22
8. Vaneirão Manco - Vaneirão - 4:01
9. Italiano - Valsa - 4:52
10. Não Chore Não - Vaneirão - 4:29
11. Chamigo Raulito - Rancheira - 4:49
12. Redomona - Vaneirão - text: Apparicio Silva Rillo - 3:34
13. Baile de Fronteira - Chamamé - text: Mauro Fareira - 3:07
14. Na Contramão do Vaneirão - Vaneirão * - comp: with Beto Bollo - 7:59
15. Na Beira do Aguapey - Chamamé - text: João Sampaio - 5:43



All composed and arranged by Luiz Carlos Borges
* except 6. Maria Vá - Antonio Tarrago Ros + 14. Na Contramão do Vaneirão - with Beto Bollo


Where the border of southern Brazil meets Argentina and Uruguay, that is where Luiz Carlos was born and grew up. Here you will find the pampas, green pastureland with gentle hills, and it is here that cattle and horses are bred. This is the land of herdsman, known in the regional dialect as gauchos. Their songs of the pampas tell of the everyday life and the soul. This regional music knows no bounds.
Luiz Carlos is an admirer of this tradition of the pampas and a master of Chamamé. A true gaucho who cherishes his roots and sings the songs of the soul of the pampas. He is able to present this music of the pampas universally so that the blues of his homeland the songs of the herdsman of the pampas can also be understood in Europe. Luiz Carlos Borges started playing alongside his brother at dances and parties at the age of seven. Later, with his brother, he produced their first records. In the seventies in Santa Maria, he took part in the "Federal University", a regional music festival in the Rio Grande do Sul. It was here that he won his first prizes as an instrumentalist, composer, arranger and singer. The following albums came on to the market: 1979 – "Tropa de Osso", 1982 – "Noites, Penas e Guitarra", 1985 – "Quarteada", 1987 – "Solo Livre".

Luiz Carlos ran the Cultural Center of Santa Maria and the "São Broja 300 Anos de História" project and over the period of seven years from 1983 to 1989 he also ran the "Musicanto Sul Americano de Nativismo" festival. In 1990 Luiz Carlos won the award of the Rio Grande do Sul. The culmination of his work and career spanning more than thirty years. He manages to present a wide variety of rhythmic music blended with the traditional and the modern and is a master of this heritage of the pampas. Today he is a virtuoso in the interpretation of: Chamamé, Milonga, Chacacera, Zamba, Vaneirão, Xote, Malambo and many other rhythms.
In 1991, along with Antonio Tarrago Ros, Luiz Carlos produced the "Fronteiras Abertas" series, a project for cultural collaboration with musicians from Brazil, Argentina and Uruguay.

Luiz Carlos produced the album "Na Chama do Chamamé" in 1993 in the Santa Rosa studio, music which is cherished alike by the Argentineans and the southern Brazilians. Apart from Luiz Carlos, the two composers and arrangers from Argentina, Raulito Barbosa and Antonio Tarrago Ros have the same roots and the same power of expression. Songs by well-known musicians such as Tarrago Ros, Leon Greco, Teresa Paezddi were also recorded. Songs which are sung in Spanish and accompanied in a masterly manner on the accordion and guitar.
In the second half of the eighties, Luiz Carlos also started his international career. In 1984, he took part in the "Festival Nacional del Folclore de Cosquin" in Cordoba, Argentina, in 1986 in the "International Festival of Folklore from Salt Lake" in Utah, USA, in 1988 in the Regional Week of Folklore" in French Guyana and in 1990 in the "South American Music Festival" in São Paulo amongst others with Antonio Tarrago Ros and Mercedes Sosa.
In 1992, Luiz Carlos commenced his first European tour with concerts in Germany, Austria, Italy, Poland, Switzerland, Croatia and Slovenia. Two productions via Face Music also followed immediately afterwards in 1992 - "Gaùcho Rider" with Brazilian musicians who live in Vienna and "Gaùcho", a duo production in 1995.

Discography

1973 - LP "Argentina e Brasil" - Los Hermanos Borges - Pais Discos "Argentina"
1976 - LP "Imenso Potreiro" - Los Hermanos Borges - Pais Discos "Argentina"
1977 - LP "Chimarrão e Milonga" - Conj. Irmãos Borges - Grav. Continental " Brasil"
1979 - LP "Tropa de Osso" - Luiz Carlos Borges - K-TEL "Brasil"
1982 - LP "Noites, Penas e Guitarra" - Luiz Carlos Borges Polygram "Brasil"
1985 - LP "Quarteada" - Luiz Carlos Borges - Polygram "Brasil"
1987 - LP "Solo Livre" - Luiz Carlos Borges - Discoteca Producões "RS Brasil"
1991 - LP "Fronteiras Abertas" - Luiz Carlos Borges/Antonio Tarrago Ros - RGE "São Paulo Brasil"
1992 - CD "Gaùcho Rider" - Luiz Carlos Borges e Grupo Alma - Face Music Switzerland
1993 - LP "Na Chama do Chamamé" - Luiz Carlos Borges - USA Discos " RS Brasil"
1993 - CD "Luiz Carlos Borges e Geraldo Flach" - Velas " SP Brasil"
1994 - CD "Série Gaùchos de Ouro" - Luiz Carlos Borges - USA Discos "RS Brasil"
1995 - CD "Gaùcho" - Luiz Carlos Borges e Edison Campagna - Face Music Switzerland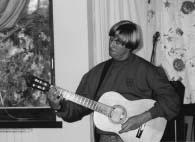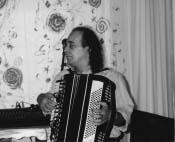 Edison Campagna (guit) - Luiz Carlos Borges (acc)