- Catalog (in stock)
- Back-Catalog
- Mail Order
- Online Order
- Sounds
- Instruments
- Projects
- History Face
- ten years 87-97
- Review Face
- our friends
- Albis Face
- Albis - Photos
- Albis Work
- Links

- Home

- Contact


- Profil YouTube
- Overton Network
P & C December 1998
- Face Music / Albi
- last update 03-2016




Nurmaa Tuvdendorj graduated from the painting course at the Mongolian Art Institute. It seems as if she has always been meant to be a painter. When she had finished her secondary school education in Uvs Aimark (West Mongolia), she came to Ulaanbaatar in order to be admitted to the Art Institute.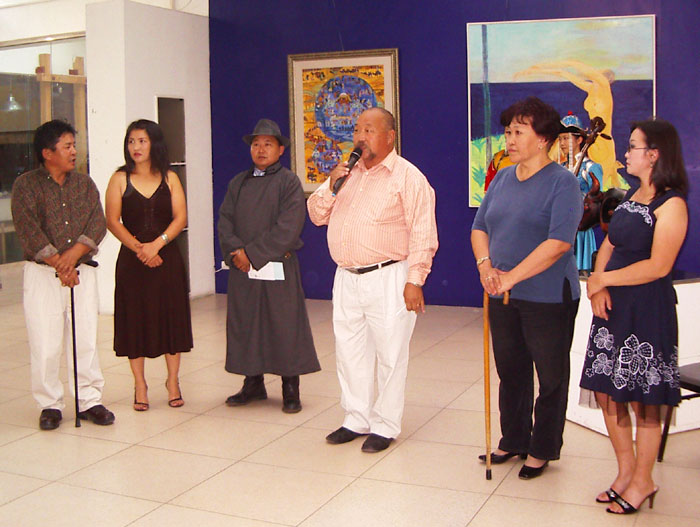 Nurmaa (up right) is born on 1976 in the Uvs province

Education:
1994
2005

graduated Soyol College in UB,
graduated Fine Art University


Exhibitions
2002
2003-07
2004
2005
2006
2007
Solar anirguigeer
Women
Mongol Naadam, Spring UMA
On tour in Europe, Japan IMA Art
IMA ancient & modern art, Great of Mongolia, Prize Best of Artwork
UMA autumn, UMA jubilee 65 year, UMA wind & warm
Below you can see great examples - click on an icon - Enjoy!
© Albi - Face Music - March 2008