more information Ensemble Mzetamze
Men and women in traditional Georgian society reign over separate domains, a fact which is also mirrored in their songs: those with representative functions, such as table songs, are sung exclusively by men, where as women's songs are tied, rather, to rituals and customs, to important moments determined by agricultural cycles and those of birth and death. Often the words and music of a song are supplemented by movement, not only in actual dance and circle dance songs, but also in dirges or ritual songs to heal illnesses or to influence the weather.
These songs throw a new light on the confusing, many-faceted map of musical dialects in Georgia. Otherwise neglected regions, where part-singing is less developed, exhibit their own distinctive profile. Solo songs retain their importance. Surprisingly, the melodies display similarities, despite stylistic variations and inter-regional distances. However, complicated three-part singing does also exist among Georgia's women.
Within the long tradition of concert performances of Georgian folk music, the Ensemble
Mzetamze
represents something completely new. Up to now, only a small group of specialists have been aware of how prolific the traditional repertoire of songs of Georgian women actually is: in addition to lullabies for one to three voices, we find songs which are part of the domain relating to the magical effect on the weather and infectious diseases, with songs associated with religious customs and round dances, songs which were sung whilst carrying out work traditionally done by women (such as the production and processing of wool or calming the cows during milking) and also comical and dance songs; the dirges which are still common in many places even today are particularly impressive.
Mzetamze
means sun of suns." A mythological name, indicating female origins. Here, the sun also symbolizes the inherent self-confidence of Georgian women and a new approach to their traditional music.
In 1986, 6 women musicologists from the Tbilissi Conservatory - Ketevan Baïashvili, Nino Shvelidze, Ketevan Nikoladze, Nat'o Zumbadze, Nino Makharadze and Nana Valishvili - joined together to form an ensemble dedicated exclusively to the musical traditions of Georgian women, known until then to only a small circle of specialists. The initiative came from Edisher Garaqanidze, who earlier had started work based exclusively on field recordings with his ensemble,
Mtiebi
. Since 1988
Mzetamze
receives support from the Center for Folk Art and Culture (Director: Ts. Kochechashvili). Research, performance and pedagogical. Their knowledge they owe to a large degree to their own collecting endeavors. Their working formula consists of remaining as faithful as possible to the sources, which is expressed not only in the consistent renunciation of embellished arrangements but also in their endeavors to keep to the local styles of songs which differ to a large extent in the small but extremely varied Georgia between the high mountainous region of Caucasian and the subtropical coast of the Black Sea.
Once the work of the Ensemble
Mzetamze
received recognition as well as awards not only in Georgia itself but also at festivals in Moscow, Vilnius, Riga and at concerts in Berlin, their first CD was released by Face Music.
Thomas Häusermann

watch profil in:

- latest CD: "FM 50016 - Vol. I" - "FM 50030 - Vol. II"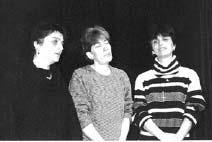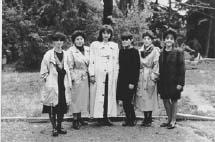 Trio: Nat'o, Kete, Nino - Ensemble: Nino Makharadze, Ketevan Baïashvili, Nana Valishvili,
Ketevan Nik'oladze, Nino Shvelidze, Nat'o Zumbadze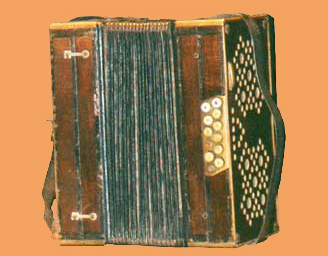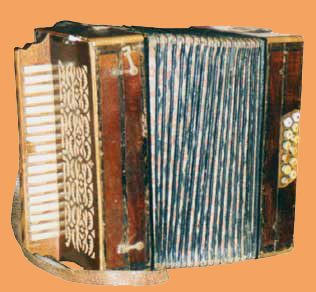 Garmoni